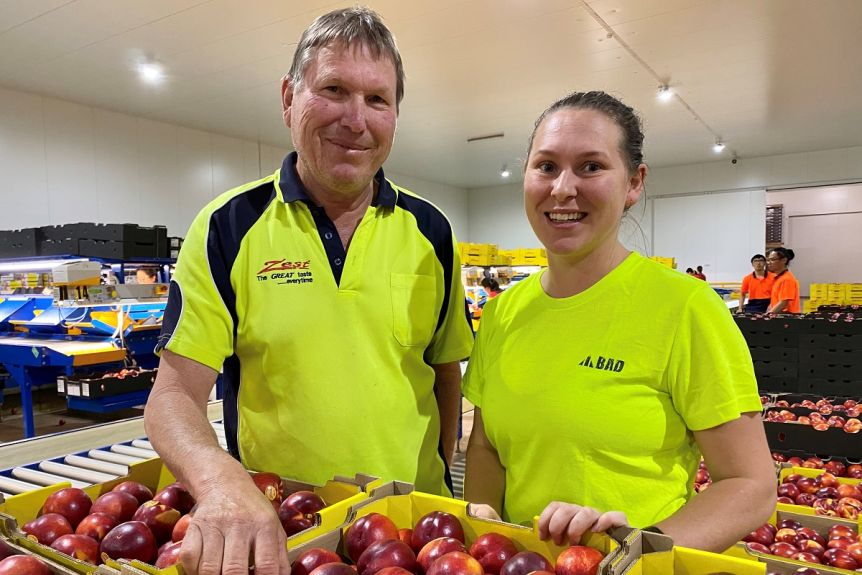 Riverland stone fruit grower Michael Trautwein and his daughter Kirby Trautwein have recorded good crops this year but are in need of more workers.
Many stone fruit growers are facing the tough decision to not harvest some of their fruit this season as they scramble to secure enough workers to get their fresh produce picked in time.
While farmers report strong consumer demand and great eating quality for this season's apricots, nectarines and peaches, some just can't find enough workers to pick and pack all their fruit as the numbers of seasonal workers and backpackers dwindle due to COVID-19 border restrictions and overseas travel. Read more of this ABC Article.